PINON PLAZA
CARSON CITY, NV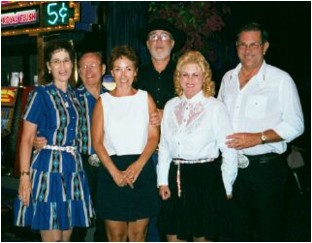 What are these people doing in Carson City??
Burt and Jane, dance teachers at the Riverside Hotel
in Laughlin, NV, along with friends Linda & Bob,
Billie & Richard, win the prize for driving the
farthest to see AMERICAN MADE at Pinon Plaza!

In no time at all, Burt & Jane were on the dance floor
giving a mini-lesson to the Carson City folks
on the "Picnic Polka"!
(And they thought they were on vacation!)


Don, Bobbi, Carolyn, Dick & Sharon smile for a group photo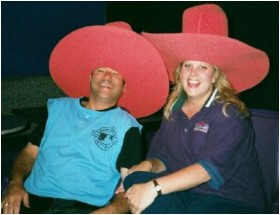 Cowboy Tom and Cowgirl Jennelle visit in the
Lizard Lounge--boy, do those hats get around!