AMERICAN MADE 25TH ANNIVERSARY PARTY
Swallow's Inn


San Juan Capistrano, CA


May 15, 2009

forfansonly

Special thanks to Cheryl Krupp and the historic Swallows Inn in beautiful San Juan Capistrano for hosting
the American Made 25th Anniversary Party--the house was packed and the joint was jumpin'!
If you've never been to the Swallows, every inch of the walls & ceiling are covered with
memorabilia and knick-knacks, as you'll see in the pics below--it's one-of-a-kind, and always fun!

That night the band included Sharon & Nat on keyboards & fiddle/guitar, Jerry Stollman on drums,
and American Made alumnus guitarist John Hunt. (Current guitar player Jeff Sadie was out of town and could not be there.)
We were surprised by our good friend John McClung, who showed up, steel guitar in tow, and played beautifully all night.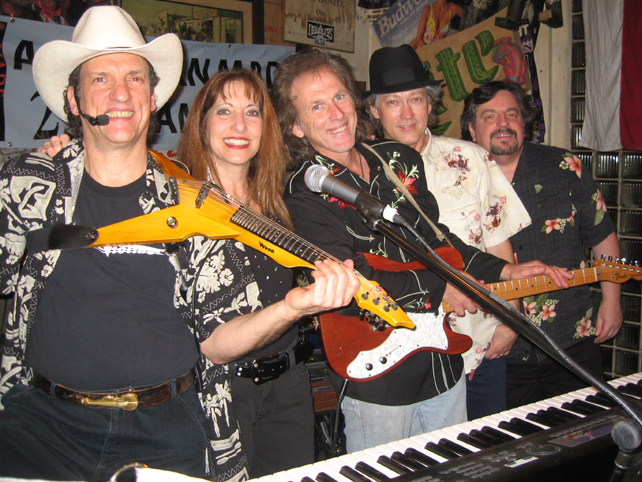 photo by Vicki Volker

During the night, we were graced by the musical talents of Art Holland on guitar, Marjorie Michelle Rose on vocals,
Chuck Schmedke on drums, Jerry "Little Merle" Moony on vocals, and local hero Mark Parker on harmonica.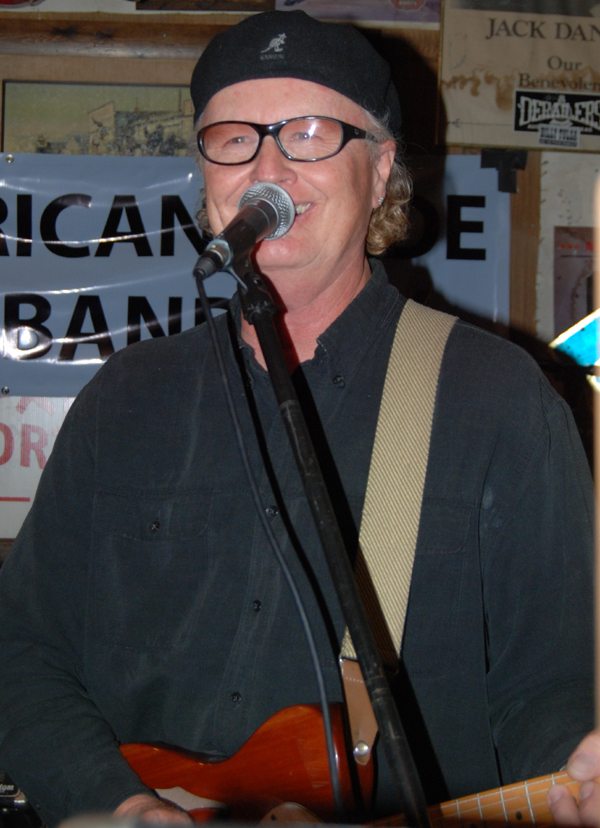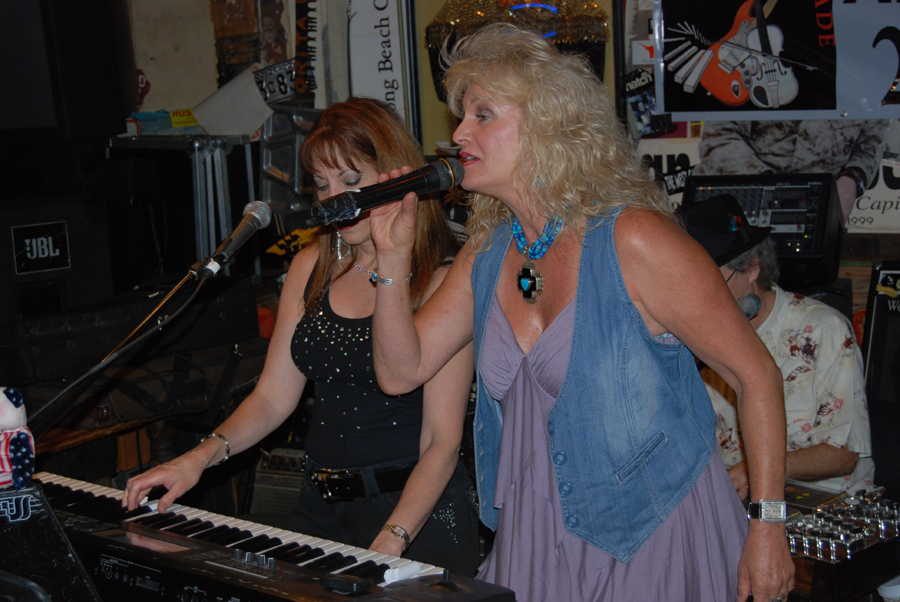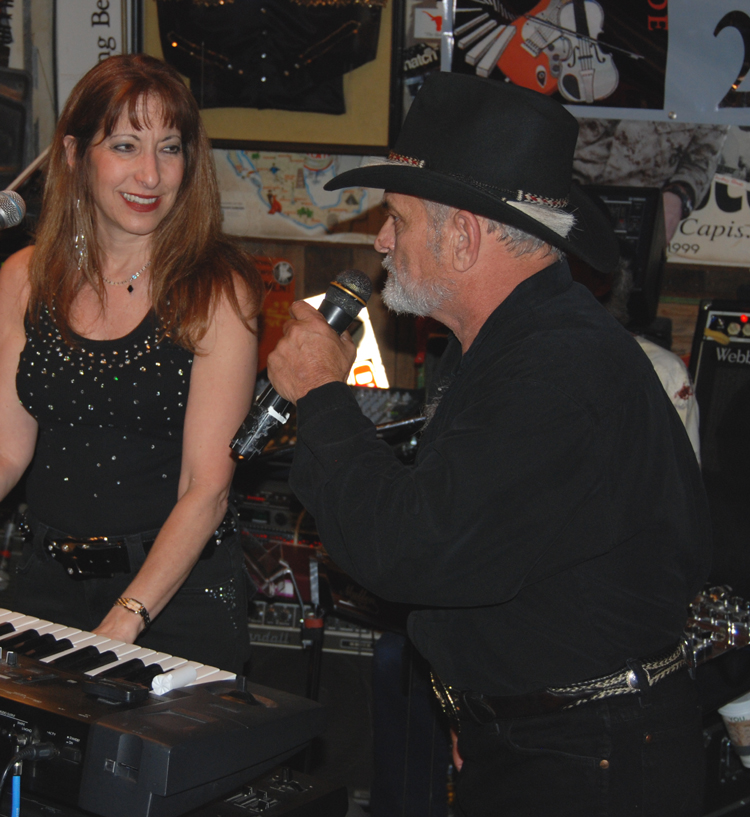 Our dear friends Lisa Towles, of Lisa's Kitchen, Bob & Mary Ellen Bruns, and Kipp & Judy Vullo helped out
with snacks, decorations, photos, and video--thanks to all of them, as well as Steve (Stymie) Stein,
and Ed & Lorraine Holliday for being with us that night and for the last 25 years!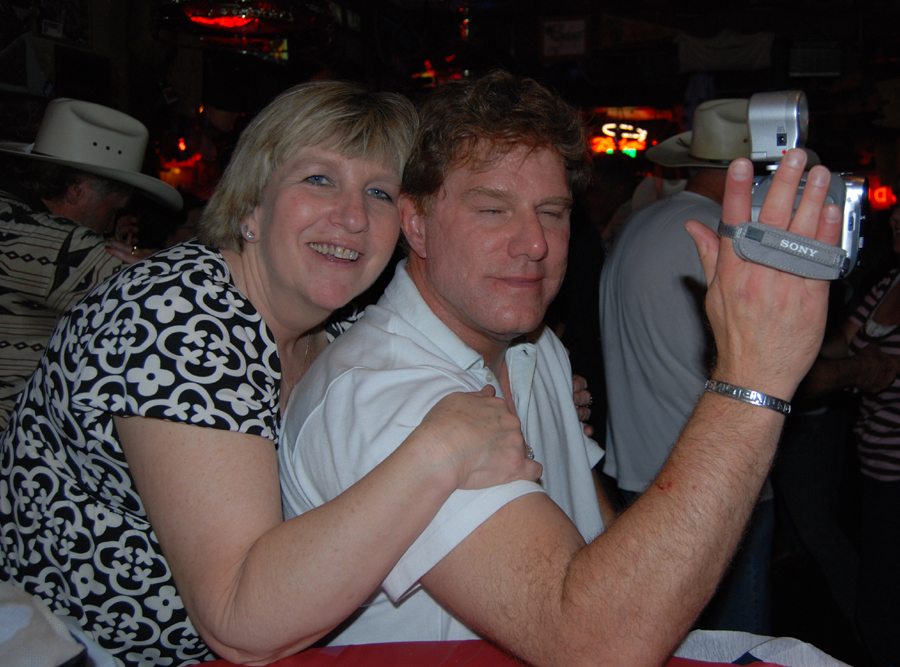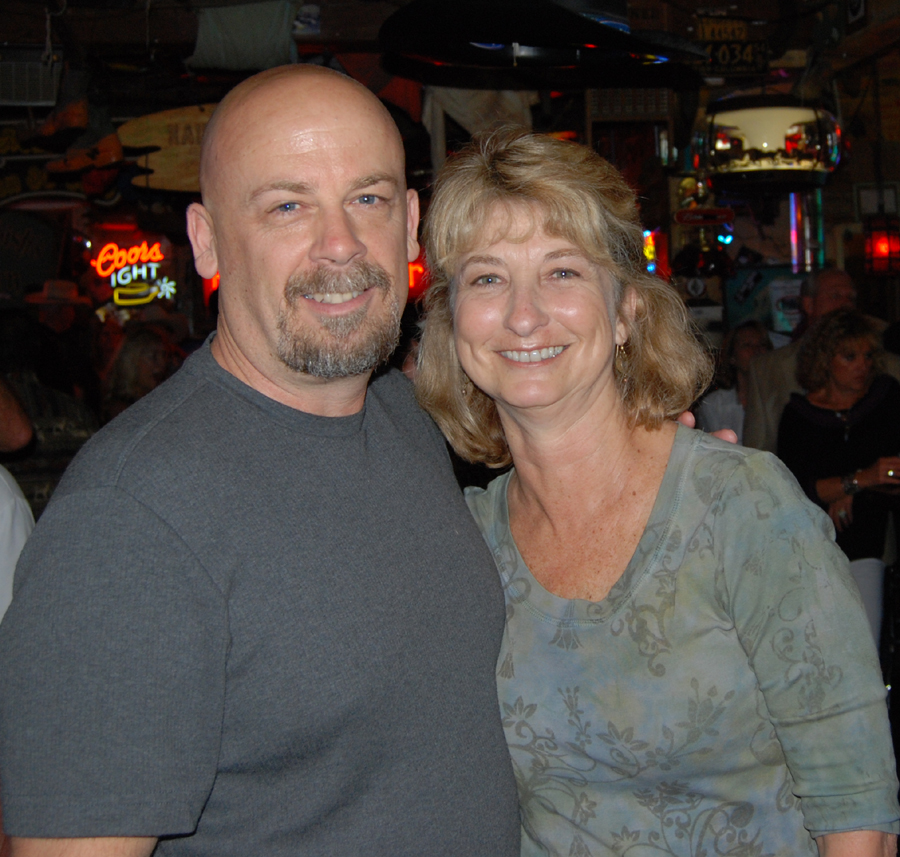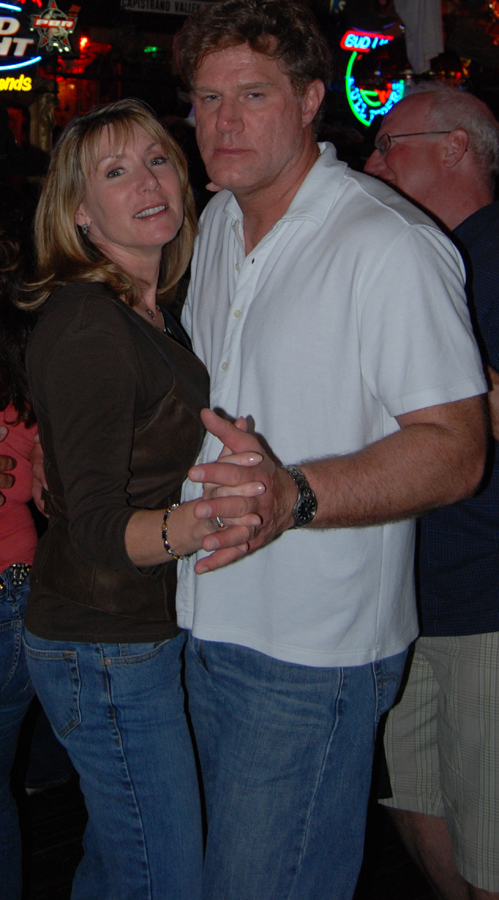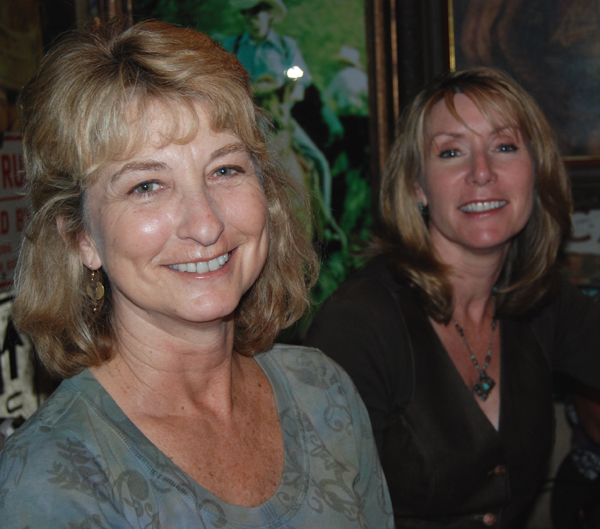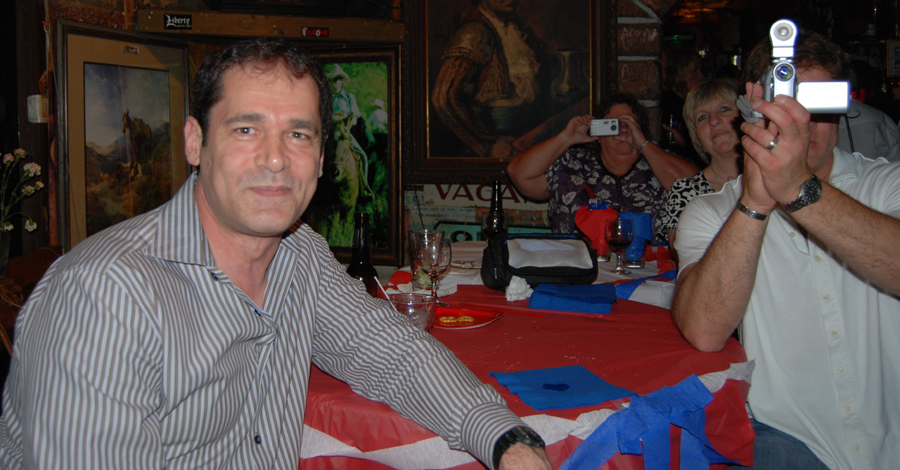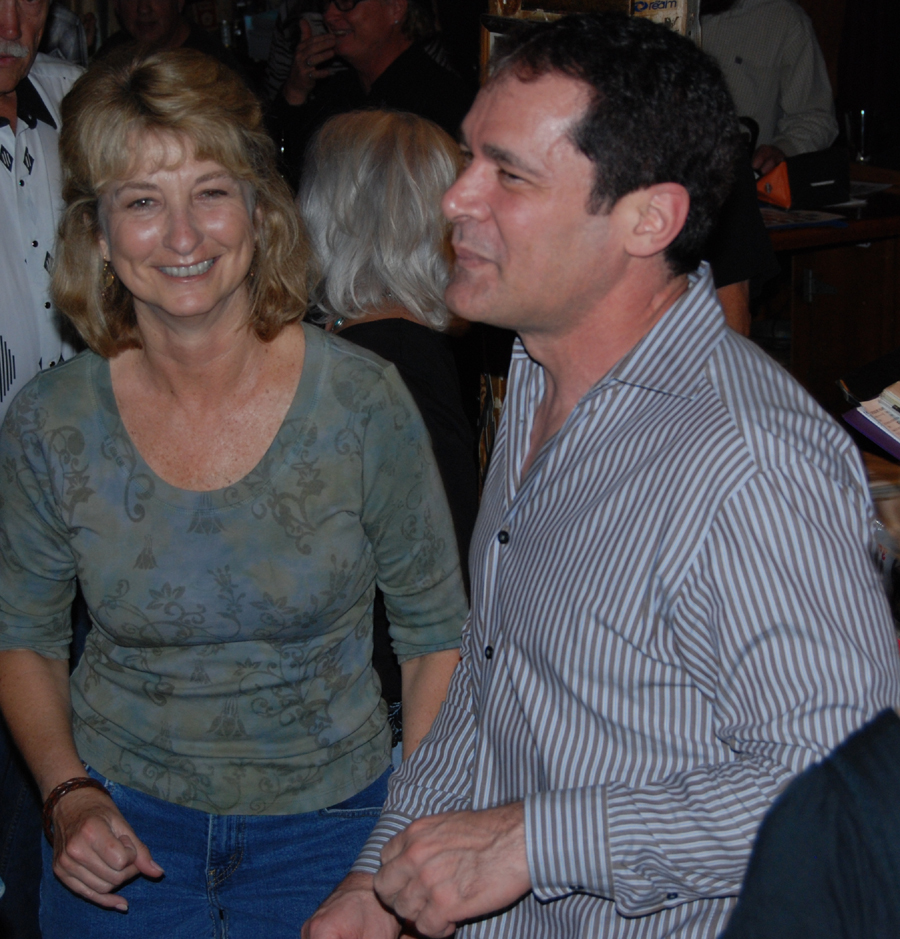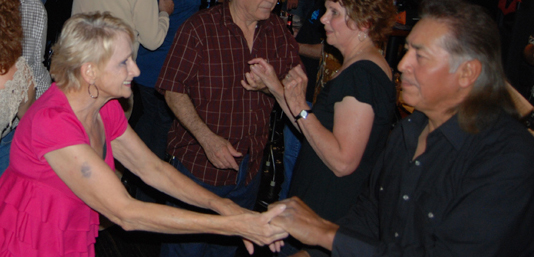 Our #1 fan and long-time friend, Sylvia Williams, made the trip all the way from Merced, CA,
to surprise us on this great occasion--thanks Sylvia!!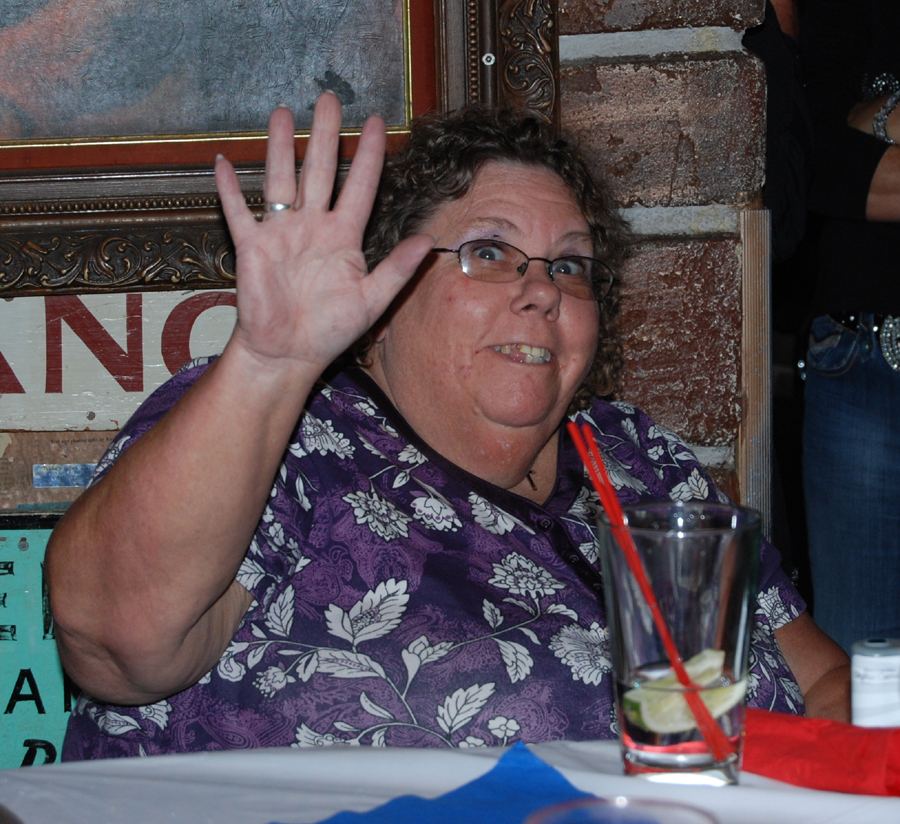 The band rocked and the people partied all night long.
Thanks to all our other friends, too numerous to mention, who helped us celebrate--enjoy the pics!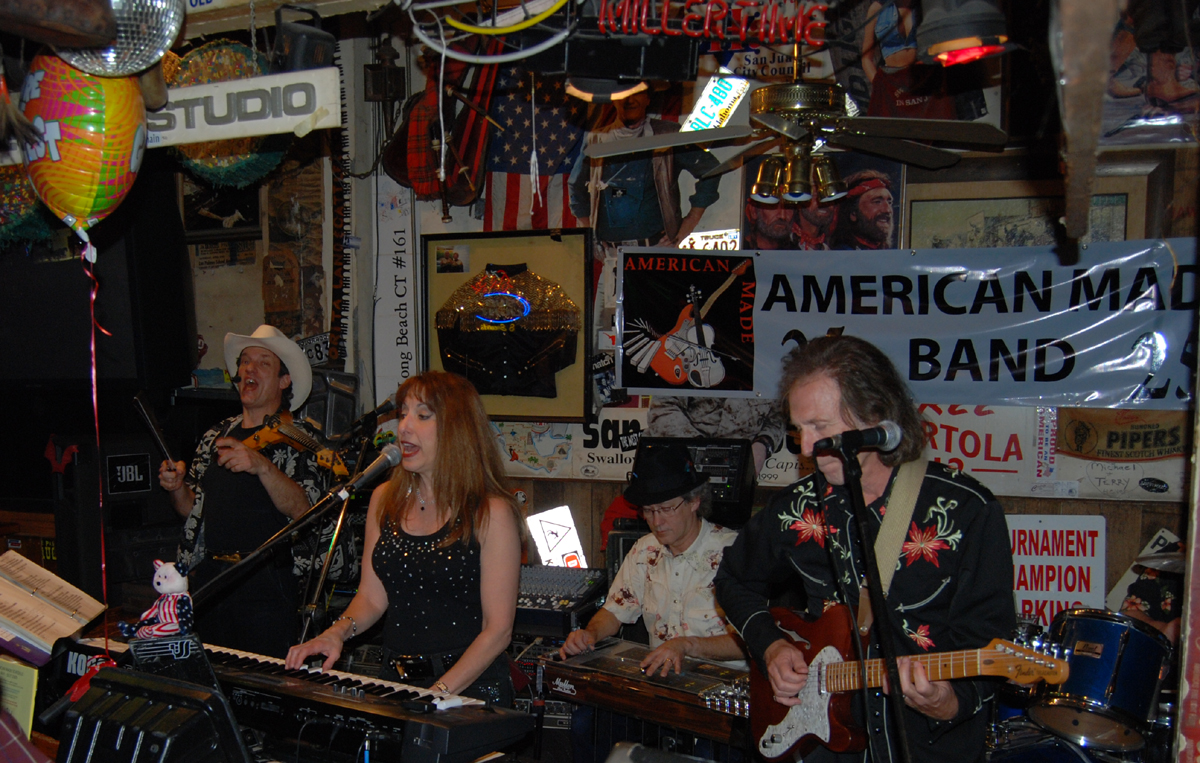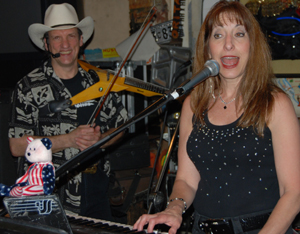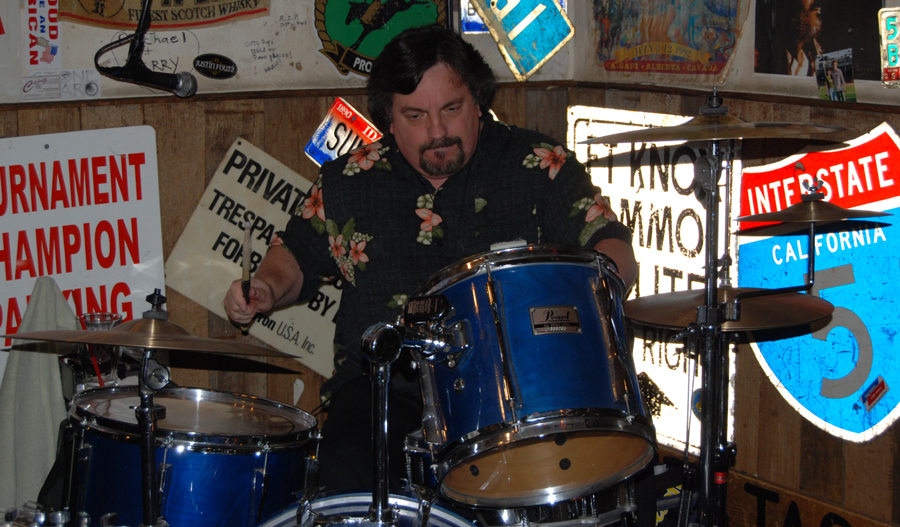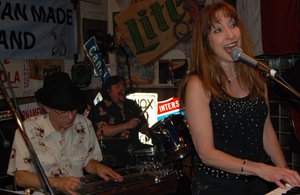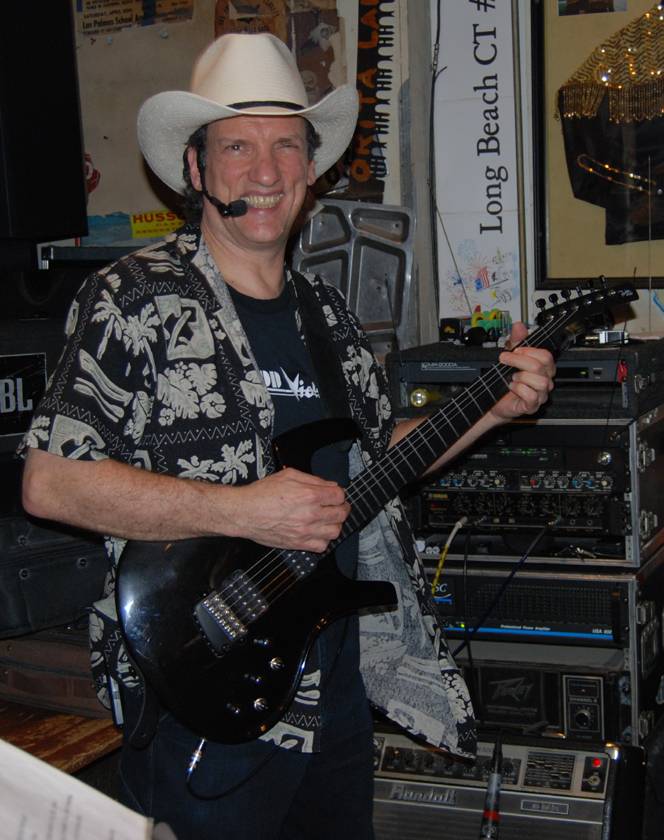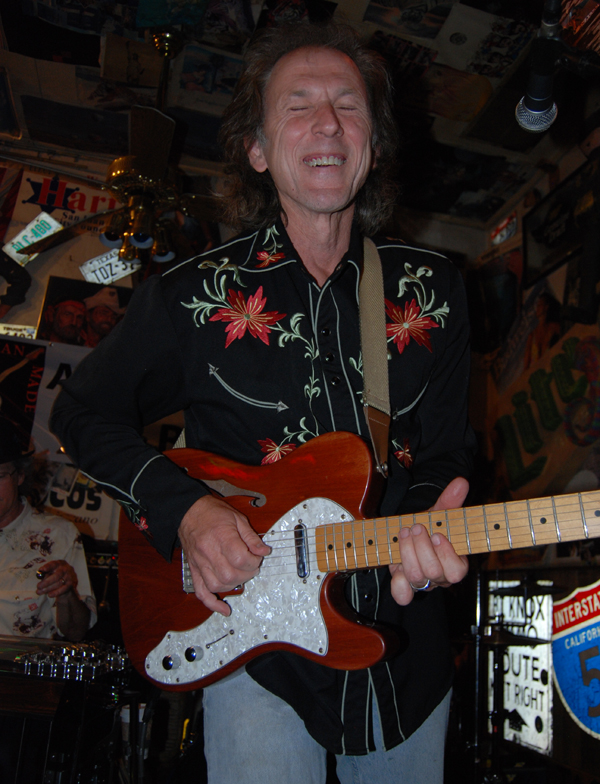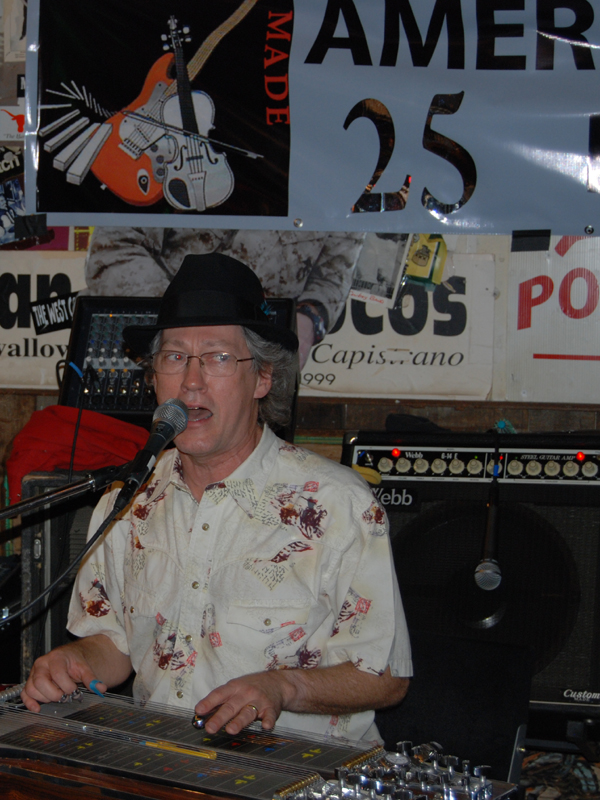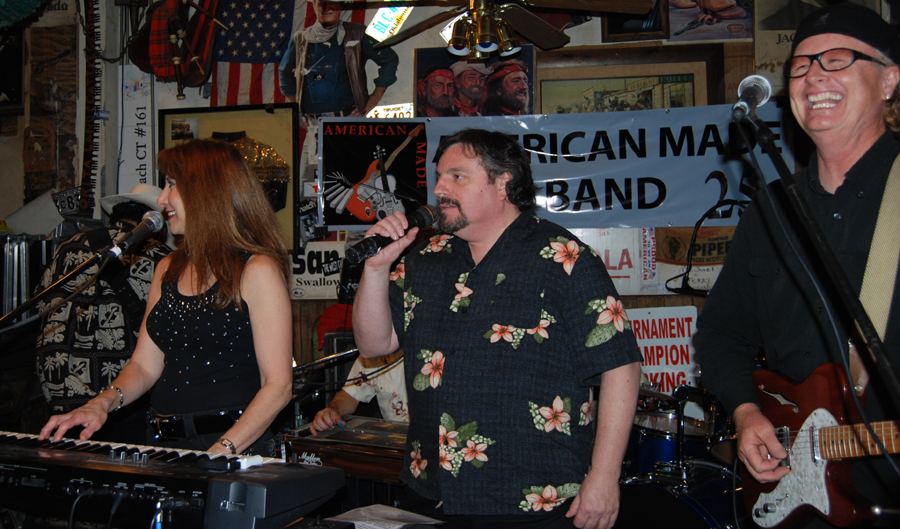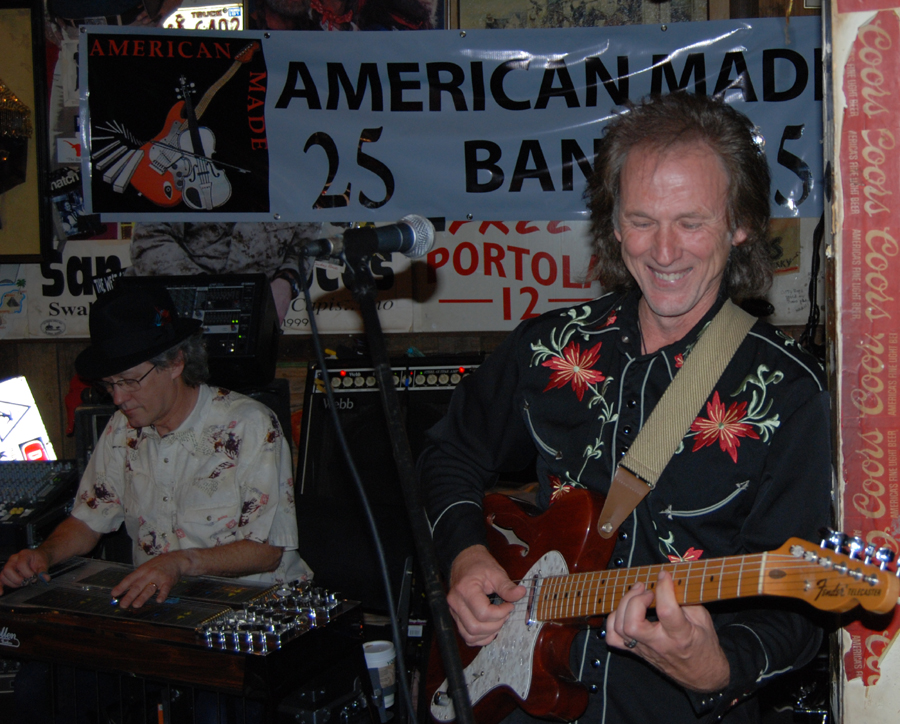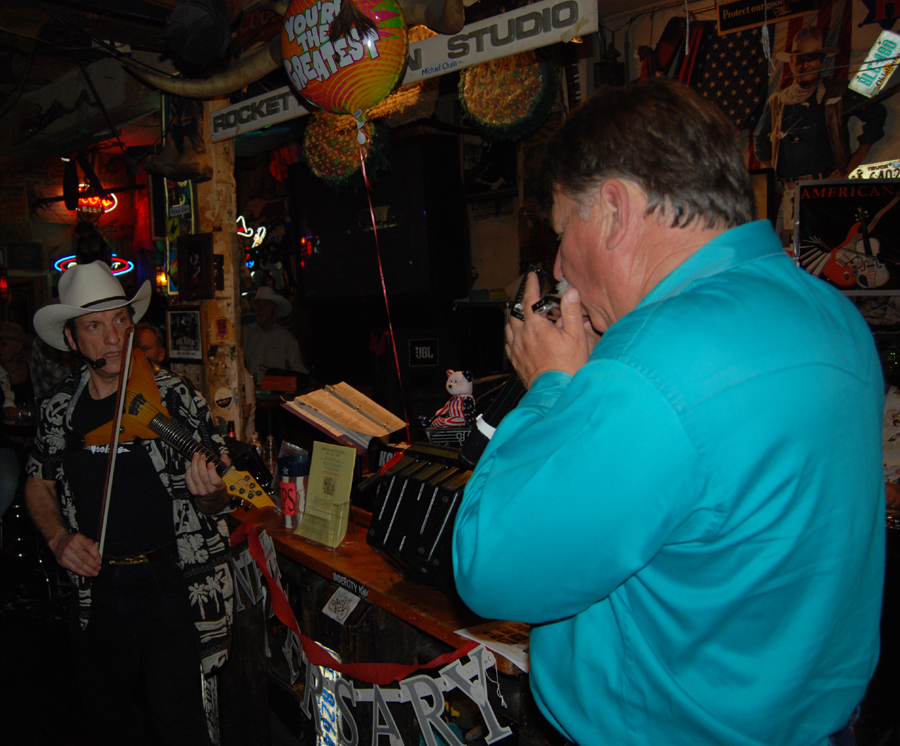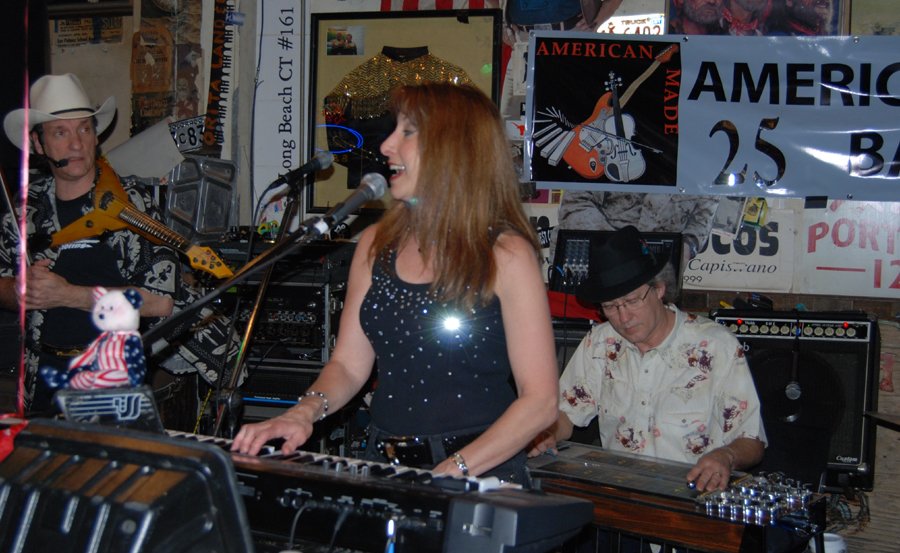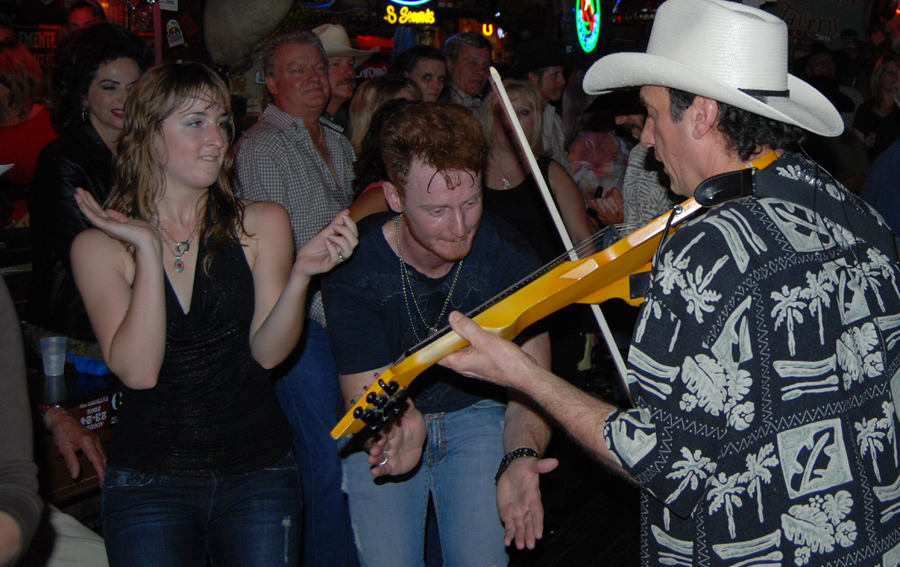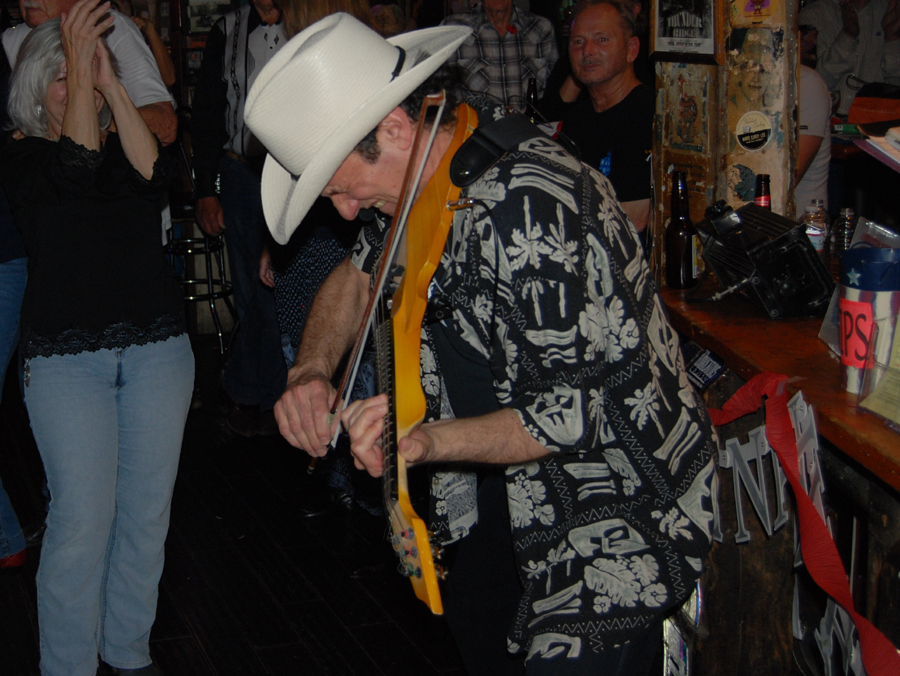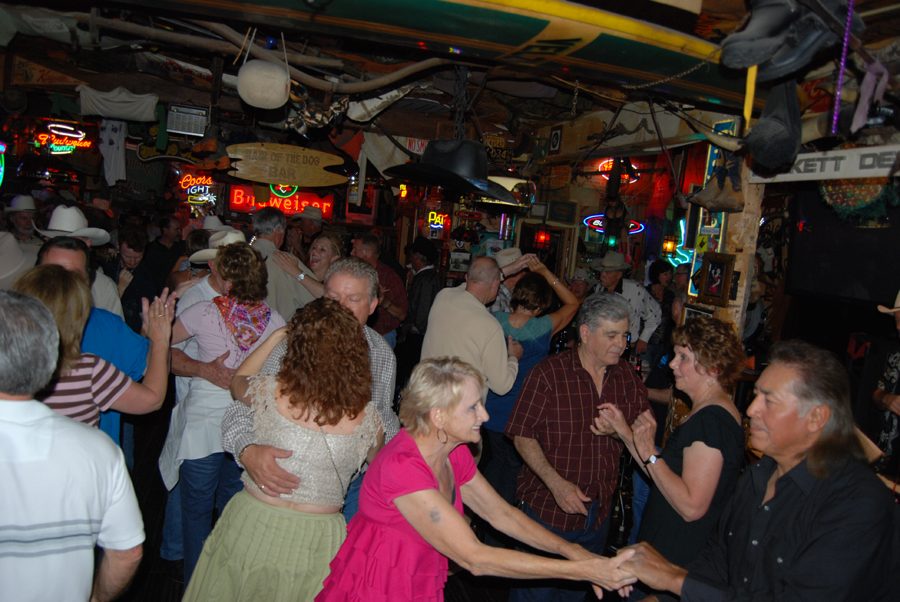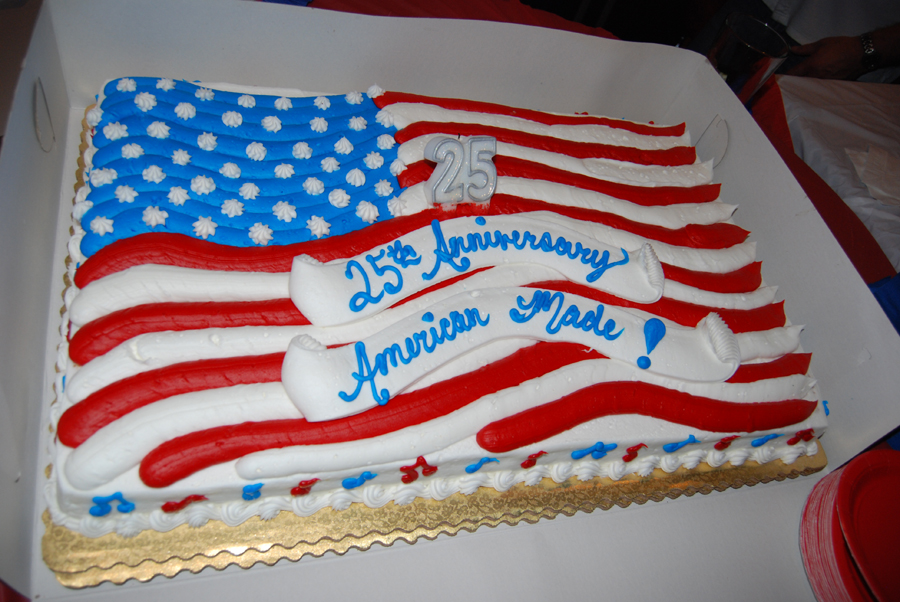 Photos by Bob Bruns


home