PHOTO TRIBUTE TO BRUCE MARON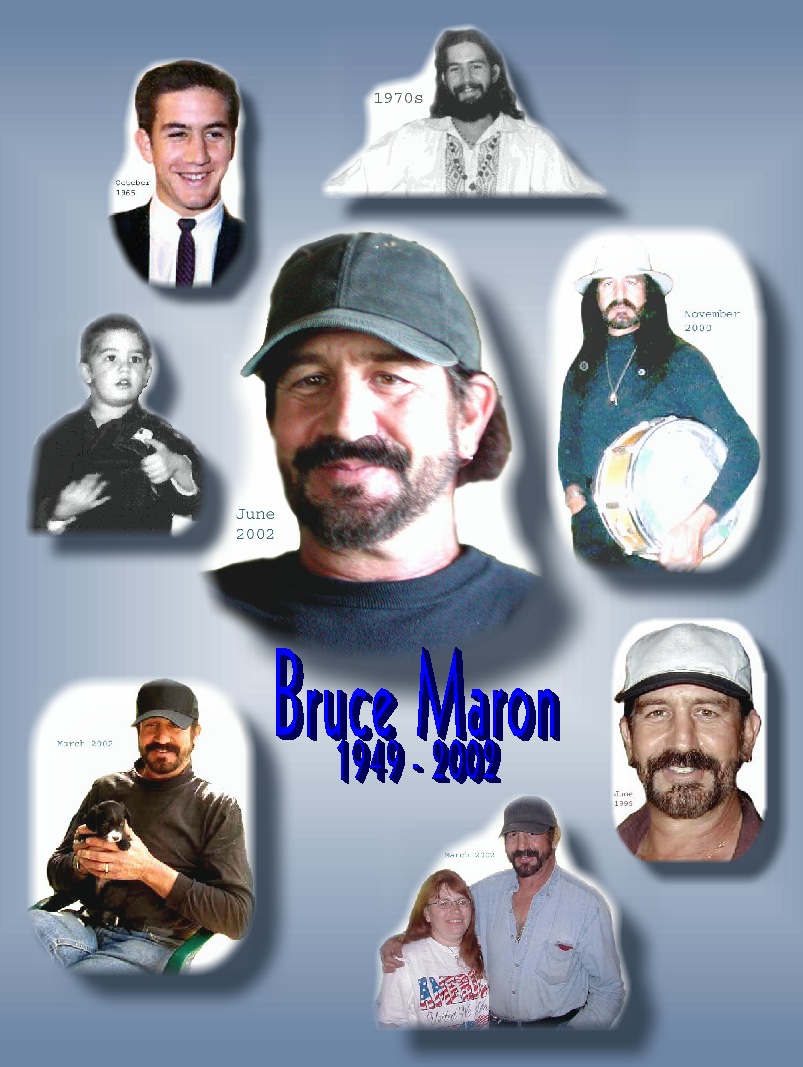 Bruce Maron, our drummer and friend for over twenty years, passed away
peacefully in his sleep, of heart disease, on August 28, 2002.
It was a terrible shock to all who knew him,
and we miss him every day.
These photo collages were created with love by
Bette Maron, Bruce's stepmother.
Bruce had expressed the wish that, whenever his time came, his ashes be scattered over
Twin Falls, Idaho. These falls were his special place to go--he visited them any time we
were playing in Northern Nevada, and they renewed his spirit.
He will live on there and in our hearts forever.