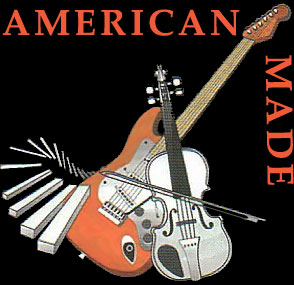 AMERICAN MADE

WELCOME TO AMB COUNTRY!
Perfect for concerts, clubs, fairs, rodeos,
and country-themed events!!


Playing the best of country music, from classics such as
Patsy Cline & George Strait to current hits by Zac Brown
& Carrie Underwood, as well as their own originals,
AMERICAN MADE presents a foot-stomping, danceable,
good-time show for all ages.
AMERICAN MADE has won over 40 awards from the
California Country Music Association, and has been
a favorite among audiences and dancers
throughout the West for over 25 years!!